I have only gone to work a couple days now. I am mid-way through orientation at the office in Uganda. I had already spent a week in D.C. going through orientation regarding the organization as a whole and now I am in the field, in Uganda being oriented to the way this specific office works. I am happy because it is all so applicable to the work I will be doing. It makes long lectures bearable, even exciting.
I am also adjusting and orienting myself, if you will, to a new way of living. It is honestly very comfortable, and I am very thankful for such adequate accommodations. I am not sure what pops into your head when you think of moving to Africa for a year, but living in a hut and using an outhouse for a restroom is what people typically think I am dealing with. It is not. I am living in an apartment building with all the other interns, I have my own room and bathroom, I even have a small balcony, which I have yet to spend too much time on, but I fully plan on taking advantage of in my free time. I am in no rush to enjoy the beautiful weather we have right now, because this weather is not going anywhere. Living on the equator has its perks, one of them being that it is sunny and 75 degrees year-round, another one of its perks being the delicious fruits and vegetables that this climate so easily and generously produces.
I recently acquired some fruits and veggies from the local market. I was amazed by how deliciously sweet the mango, bananas and pineapple were. They were like candy, I had never tasted fruit so sweet. The vegetables were delicious as well. What was most striking right away was the strange sizes of all the fruits and veggies. Without mass-commercial production, the fruits and vegetables were all grown on small farms or gardens and picked at the peak of freshness, then sold same day at the market. The onions were smaller than in America, the tomatoes were big, the bananas were teeny tiny and the avocados were the size of footballs, not exaggerating, they were the size of footballs. The inside pit alone was the size of an American avocado. I was amazed.
The fruits and veggies are all different sizes than you would find in the U.S. and similarly the legal issues are all different sizes as well. As I was being oriented, I came to realize that sometimes issues that are a big deal in the United States, for example Rules of Evidence, are just small bananas for Ugandans. Their lack of jury trials and their less sophisticated legal systems allows them no room for much detail in the area of Evidence. Hopefully, by pushing reform and new programs, IJM, alongside the government, can change this. For example, in Uganda a woman who had been raped could have her case dismissed by the defense if any "general" evidence was brought that she was acting promiscuously. That is an issue.
Juxtaposed to the Ugandan Laws of Evidence, the big avocado of the Ugandan Legal system lies in the amount of work it takes in Uganda to actual hold perpetrators accountable for what they have done. In America, the system (typically) is effective in holding criminals accountable for illegal acts they have committed. In a broken system, like the one in Uganda, it takes passionate and driven lawyers from an outside organization like IJM to ensure that the justice system is actually doing its job. It takes exponentially more work to get just one case through the system. I might not ever see a case from start to finish in the year I spend here. What is a small avocado in America, is a very big Avocado in Uganda.
There are many more examples like this, of fruits and vegetables and of legal issues, not all might be so parallel. If only the justice system was as enjoyable as eating a ripe African mango. For now, I will have to save that enjoyment for my lunch breaks and focus on the true impact of IJM. Even though it is a huge challenge, they are successful at their mission—rescuing victims and bring perpetrators to justice. Until all are free.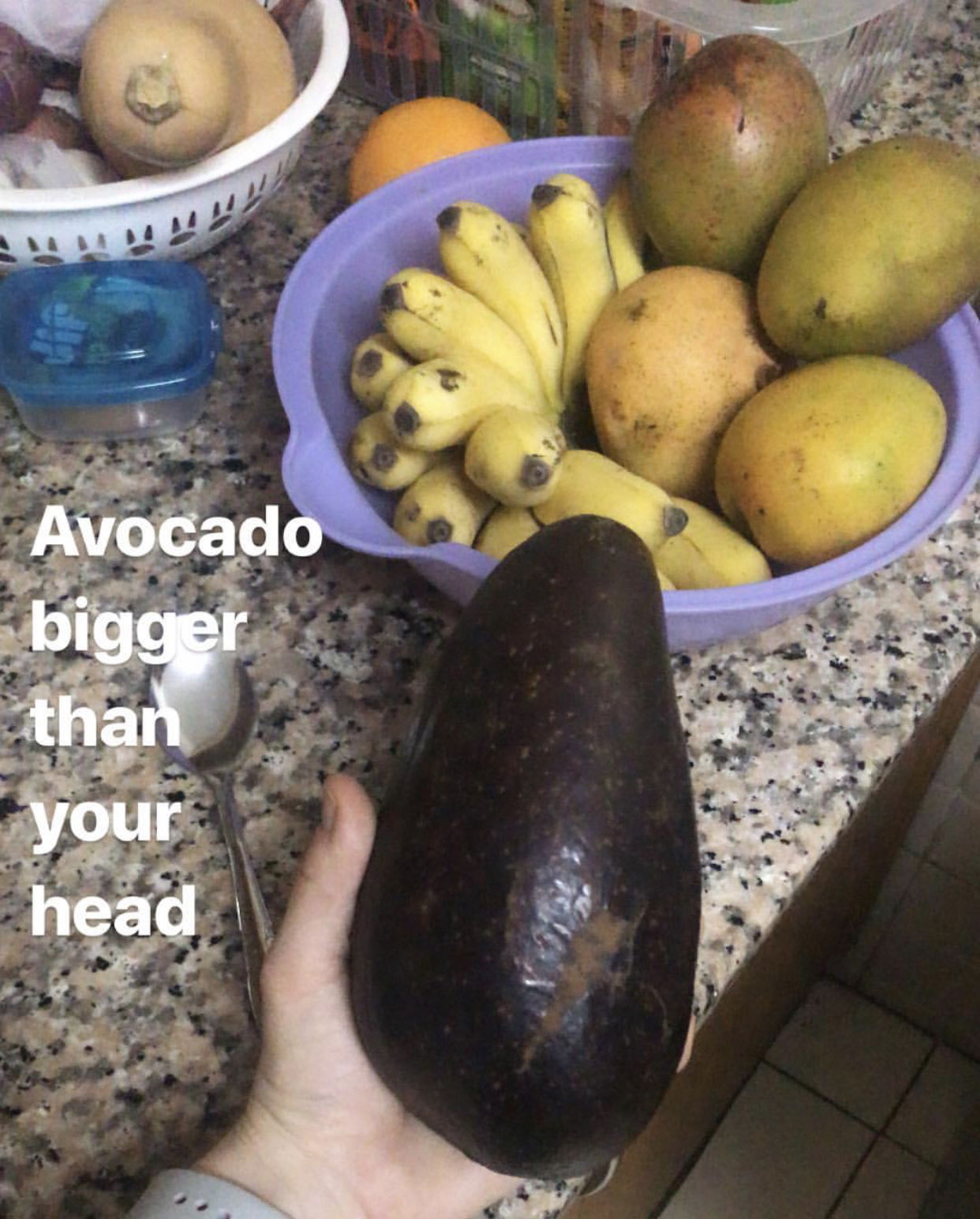 WEEKLY UPDATE:
Days left in the Field: 316
Fundraising Completed: 72%
CLICK HERE TO HELP ME MEET MY FUNDRAISING GOAL!
I finally made it to Uganda! What a journey. God is faithful-- I have always known that, but I was reminded over and over along my journey to Uganda. I am human and I make mistakes, sometimes the excitement of traveling turns my brain to mush and I (mind you I am Type A) overlook certain important details. God was so faithful to pick me up and keep sending me onward, even in my moments of forgetfulness. Every obstacle that I faced, He graciously helped me navigate and reminded me so many times that this is indeed his plan for my year and that He always goes with me. I arrived two days ago, very early in the morning and spent the day getting settled in. It is beautiful here. I am in awe. Thank you all so much for following along on the journey! Please keep sending prayers this way, for all the IJM staff here in Uganda and for me as I adjust to a new way of living.