Irene
Irene is the wife of one of my co-workers in Uganda. Her husband Patrick is always smiling, tall and charismatic. He walks in to my office, "Ali, Ali, Ali" he laughs. My name is a common Muslim man's name in Uganda, and my Ugandan coworkers still can't help but laugh every time they say it.
"My wife says she is free any night next week!" Patrick says, grinning ear to ear.
The next week, when I meet Irene in their home, she is 9 months pregnant. Chasing a toddler around her small apartment outside of Kampala, Uganda, she welcomes me by exclaiming, "I have been waiting for you all week!" I didn't realize my visit had been so anticipated.
Patrick and Irene have gone through a lot in the past few months. Patrick's brother passed away in a tragic bus accident two months ago. His brother's wife and four children were all on board a bus that flipped sideways, pinning Patrick's brother to the pavement causing him to die a very tragic, slow death. Everyone else in the family survived, including the new born baby who was thrown from the bus on impact and landed safely in a patch of grass. The accident was devastating, but all too common in Uganda, one of the most dangerous countries to travel by road. While grieving, Patrick and Irene helped take care of the four children while his brother's wife was in the hospital. Irene was 8 months pregnant while helping look after five children.
I asked to come over so I could help Irene with things around the house and getting ready for their new baby to arrive. Little did I know, the day after I visited she would deliver a healthy baby boy-- baby Alpha. Alpha's two-year-old big sister Rayna adores him.
The healthy delivery of their son was full of joy, but things had not quite turned around for the young family yet. Three weeks after the birth of a healthy son, bandits broke in to the compound Patrick and Irene live in. There are five apartments in the compound. Patrick had bolted the bars on the doors that night so the bandits could not get in their home, although they tried their hardest. Irene said she hid under the bed with the children while the bandits proceeded to break in to their next-door neighbor's apartment, robbing him and wounding him across the forehead with a panga (a large knife). Incidents like this are also common in Uganda.
A few weekends ago, I invited Irene, Patrick and their now family of four, over to my house for lunch. I had promised Irene I would take photos of the new baby once he was born, she held me to my word. Irene, Patrick, the two kids and Irene's sister all came over on a bright Sunday afternoon. What I imagined would be a big group meal, turned in to something very different when Irene had to go feed the baby, and her sister and I all joined to chat. Patrick was left downstairs with some other friends while all of us girls sat piled in my bed for hours chatting and sharing snuggles with baby Alpha.
The reason I love Irene is that she asks blunt and honest questions, and she offers blunt and honest advice. She tells me exactly her motives for the things she does, she is an open book. Not dramatic, not over exaggerating, she means every word she says and she is concise in telling me how she feels about a topic. She loves hearing my opinions and my experiences from growing up in the States.
I asked her if she is scared, because of the break ins or the violence or the accidents that seem to be surrounding her life. She tells me she is not, because God is looking out for her and her family and because God gave her a good husband like Patrick. She dotes on Patrick, because he is an exceptional man, he loves her well and serves her well and works hard and takes care of his family well. Irene's sister chimes in and tells her she is one of the lucky ones. A husband like Patrick is rare in Uganda.
This is Irene. She is brave and honest and compassionate. She is one of the lucky ones. She knows her value and her husband treats her accordingly. He is one of the lucky ones.
I am thankful for Irene. I am thankful that Patrick loves her so well. I am thankful that baby Alpha is going to grow up with a father like Patrick and a mother like Irene.
But my heart breaks for the rest. The majority who will grow up in Uganda with no father figure like Patrick, and no mother like Irene. Because in this country bad things happen every day, buses flip and bandits break in, but at the end of the day, most children are not fortunate enough to come home to two shining examples of Christ's love. Most wives do not get to come home to a husband who loves them, sacrifices for them and cares for them unselfishly.
I pray for more people in this country to love like Irene and Patrick. I pray for strong women who know their value, and who find joy even in the pain, and who raise up strong boys to know how to respect a woman. Because life is not easy in Uganda, and there is so much suffering and so much loss, but there is also an exceptional amount of beauty and life, even in the pain. Irene and Patrick are shining examples of that. I am so thankful for Irene and I pray God protects her and her young family, just as he looks after all Ugandans. I pray for the next generation, for the kids who are not fortunate enough to grow up like Alpha and Rayna. I pray that they may come to know God's goodness and His loving mercy even in the pain, even in the tragedy and even in the trials. I pray that they may know His goodness, even in a place that is far from good on most days.
Thank you, Patrick and Irene, for sharing your life with me and for letting me share a little bit of your story. I am encouraged by you, and I know my friends and family will be too.
"Through him all things were made… In him was life, and that life was the light of all mankind. The light shines in the darkness and the darkness has not overcome it." John 1:5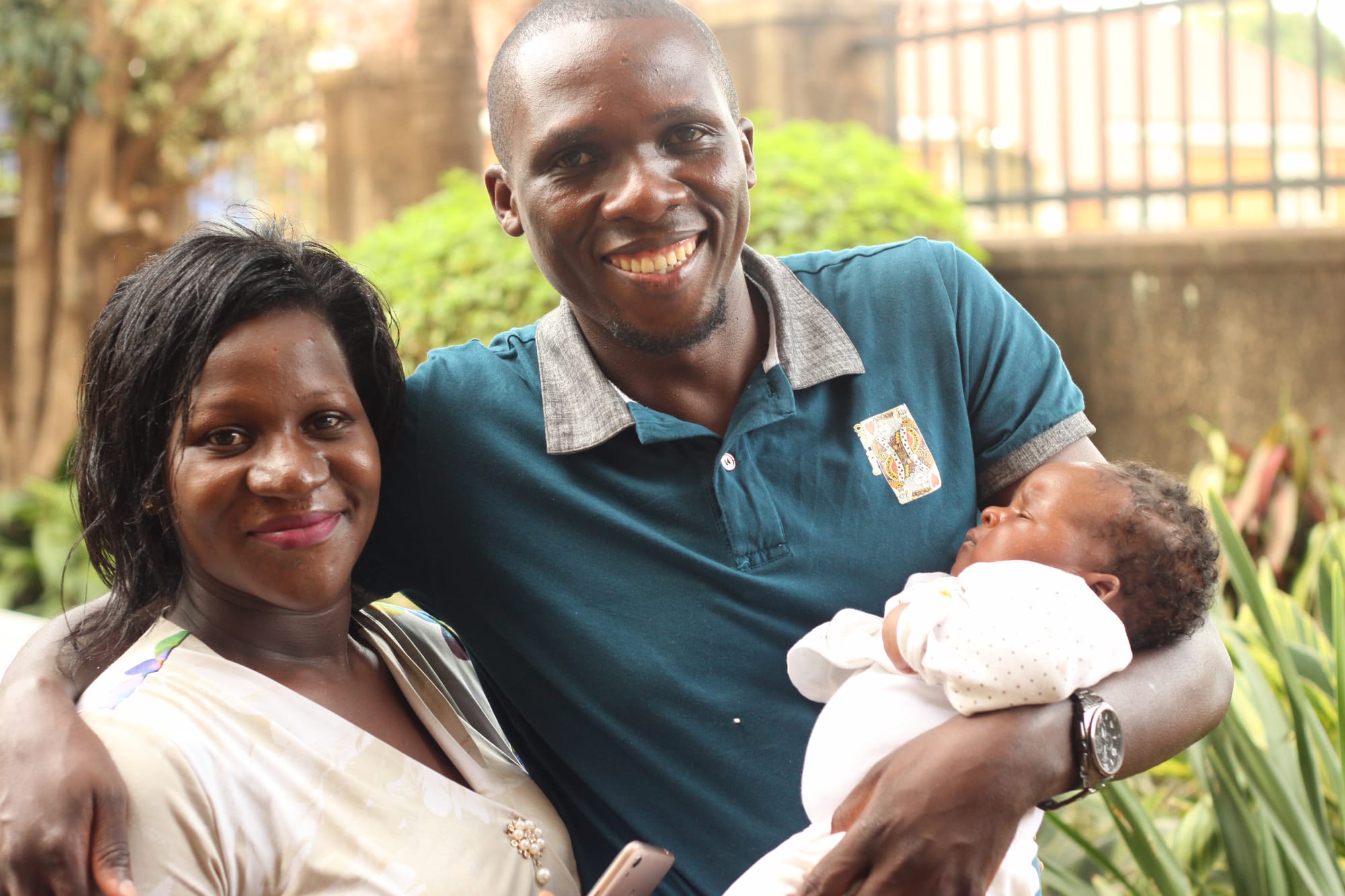 WEEKLY UPDATE
Sorry I made you read the entire story before finding out my big news. It was a good story and I wanted you to see it. But regarding that BIG news I mentioned…
For the first time ever, IJM is establishing a field presence in Eastern Europe working to combat Human Trafficking. At the end of June, I will be moving to Bucharest, Romania to help lay the foundation for the new IJM Romania Office. My boss was relocated by IJM to be the new Field Office Director in Romania and I will be relocating to continue working as his legal intern. Starting an office from nothing is going to be a huge job. Man power was needed and I could not say no when the opportunity presented itself to me. I am beyond excited and overwhelmed by the incredible chance to help establish such a movement.
IJM is the largest international anti-slavery organization in the world. IJM has a proven effective strategy when it comes to combatting violent crimes against the poor, they have worked extensively on human trafficking in other developing parts of the world, but this expansion into Eastern Europe is new uncharted territory. My primary job in the Uganda National Office has involved a lot of research related to violent crimes against women and children, the research will continue in Bucharest but the focus will shift to Human Trafficking. There is an extensive amount of behind-the-scenes work necessary for IJM to have the ability to rescue victims of human trafficking. In Eastern Europe, poor women are often trafficked into countries and then force into prostitution, IJM wants to do something about that.
All that being said, none of this could be possible without your support. I will still be an unpaid intern relying solely on your donations for living expenses. This move will undoubtedly end up costing WAY more than I had budgeted for my year. If you have ever thought about supporting me and making my time serving IJM possible, PLEASE, now is the time!!
I was able to say yes to this opportunity because of the confidence that the Lord has instilled in me because of generous people like you. I do not fear that the money will run out, I do not fear because I know that God will provide, and He provides through you! He made it clear that this was where He wanted me to go, and I know he will make a way. Will you help me move from Uganda to Romania this June? CLICK HERE TO DONATE.
I am very sad to be leaving Uganda earlier than I expected. I have fallen in love with this country and these people. I will still be working for IJM for a full year, but just spending the second half of the year in Romania. It is not at all how I thought my year would look like, but it is so cool to see how the Lord continues to push me beyond what I ever thought possible. I got to tell my family about my move when I was home for Easter and I am so thankful that God made my family who they are. They did not bat an eyelash, my parents are living testaments to what trusting in the Lord is and I am so thankful God made them my parents and that I get to live by their example.
I hope you will consider financially supporting me as I move to Romania in less than two months. Please keep me and the Romania Team in your prayers as we all prepare to head over there. Also, please continue praying for the Uganda team, as we keep working every day to combat violent crimes against women and children. Real change is happening, and it wouldn't be possible without your support.